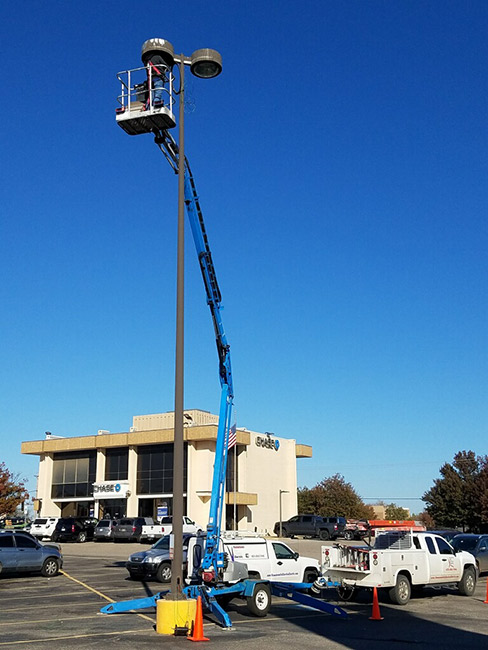 See that man way up there? Yep, that's one of our technicians! As a business owner you know the importance of parking lot lighting for the safety of your employees, your customers, your business, and the community at large. In the picture above, we're changing out the lighting in this parking lot light pole. The next time your exterior business lighting is having issues, give us a call for a free estimate (or use our online form). We also service, troubleshoot and install interior business lighting, electrical wiring, breakers and panels.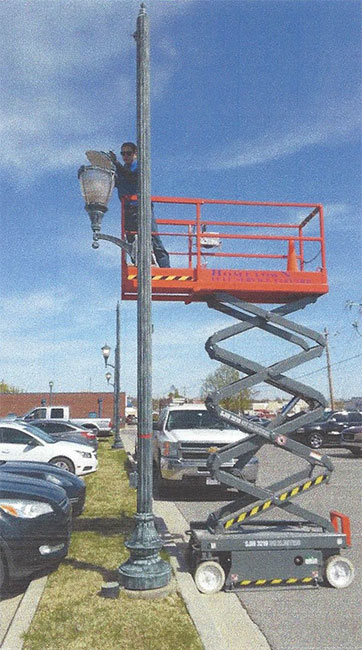 We work with cities, municipalities and a variety of commercial property owners, taking care of their electrician services needs. In this photo our technician is changing out the lamp and ballast in a parking lot pole-mounted lighting fixture.
Hometown Full Service Electric furnished and installed this 20RESA Kohler generator at a local business in Oklahoma City, including automatic transfer switch. If there is a power outage, this generator will keep appliances working, HVAC running, and the security system on.