It's our business to understand the importance of safety, comfort, convenience and appearance of the electrical system in your home.
With Hometown Full Service Electric you will have peace of mind knowing that we will arrive on time and do professional work, all while staying within budget. Our technicians wear protective shoe coverings while inside your home and we clean-up before we leave.
Home, Kitchen & Bath Remodeling Electrical Services
When it comes to updating and making a house into a home, a change that can have the biggest impact is the lighting. There are many sizes and styles of light fixtures available for both the inside and the outside of your home.
We discuss your remodeling project with you. We'll offer suggestions and recommendations based on the look you are going for, as well as suggestions on where to shop.
When all the decisions have been made, we will go to work transforming the lighting into the results you dreamed of.
Inside the home, some of the lighting and fixture options include: recessed lighting, spot lighting, track lighting, ceiling fans (with or without light too) and traditional lighting fixtures and chandeliers of an amazing variety of styles. Energy saving options are now available for most any lighting style.
Outside the home some of the services we provide include gorgeous landscape lighting, security lighting (including fixtures with motion detection). If your looking for more air circulation on a patio or deck, we also install ceiling fans.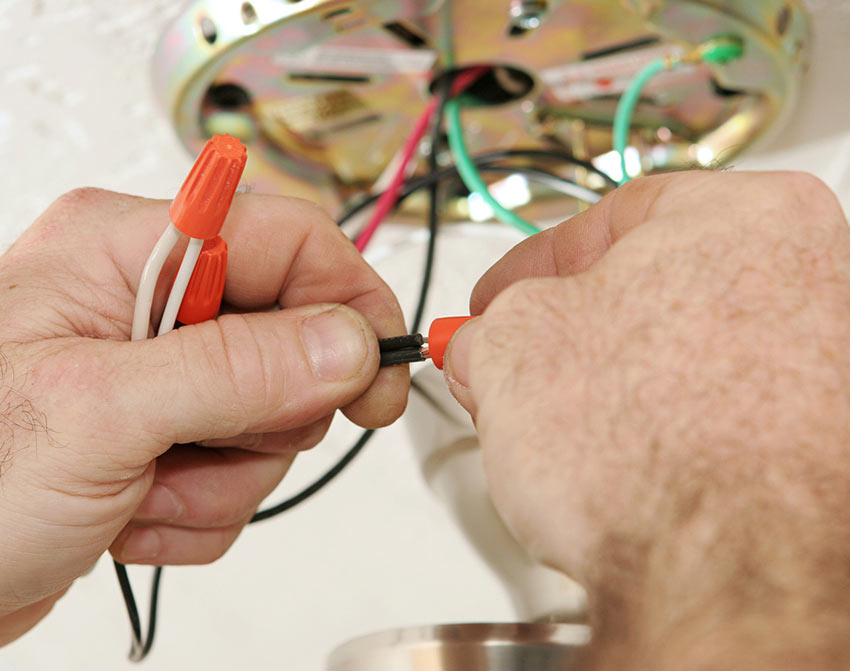 Electrical Troubleshooting & Repair
Have you seen any of these warning signs?
Breaker box fuses that keep tripping
When using the hairdryer, its GFCI (Ground Fault Circuit Interrupter) button pops up
An electrical outlet that doesn't work
Chirping smoke detector or carbon monoxide detector
Light switch that no longer works
If these or other electrical problems are happening in your home, call us: 405-550-5255. We'll check it out and provide you an estimate.
New Electrical Circuts / New Electrical Panels
When was your home built?
If you have an older or a historic home in Oklahoma City, give us a call and we will come investigate its wiring to be sure it is safe and adequate for your family's needs.
Does your home have an electrical system necessary to support your needs?
There are many reasons you may need to upgrade the electrical system of your home. Things like:
Adding a TV above the hearth on the fireplace
Turning a spare bedroom into a home office
Installing a theater entertainment system
Putting in a swimming pool or hot tub
Adding a new workshop or expanding the one you have
are just some of the many reasons you may need to upgrade your home's electrical system.
Here are some of the electrical services we offer for these types of additions to your home.
New wiring installation
Addition of new circuit breakers
If the existing electrical panel is full, replacing/upgrading the electrical panel. Installing 200 AMP electrical panels is one of our specialties.
Installation of new electrical outlets and switches
Give us a call for a free estimate 405-550-5255